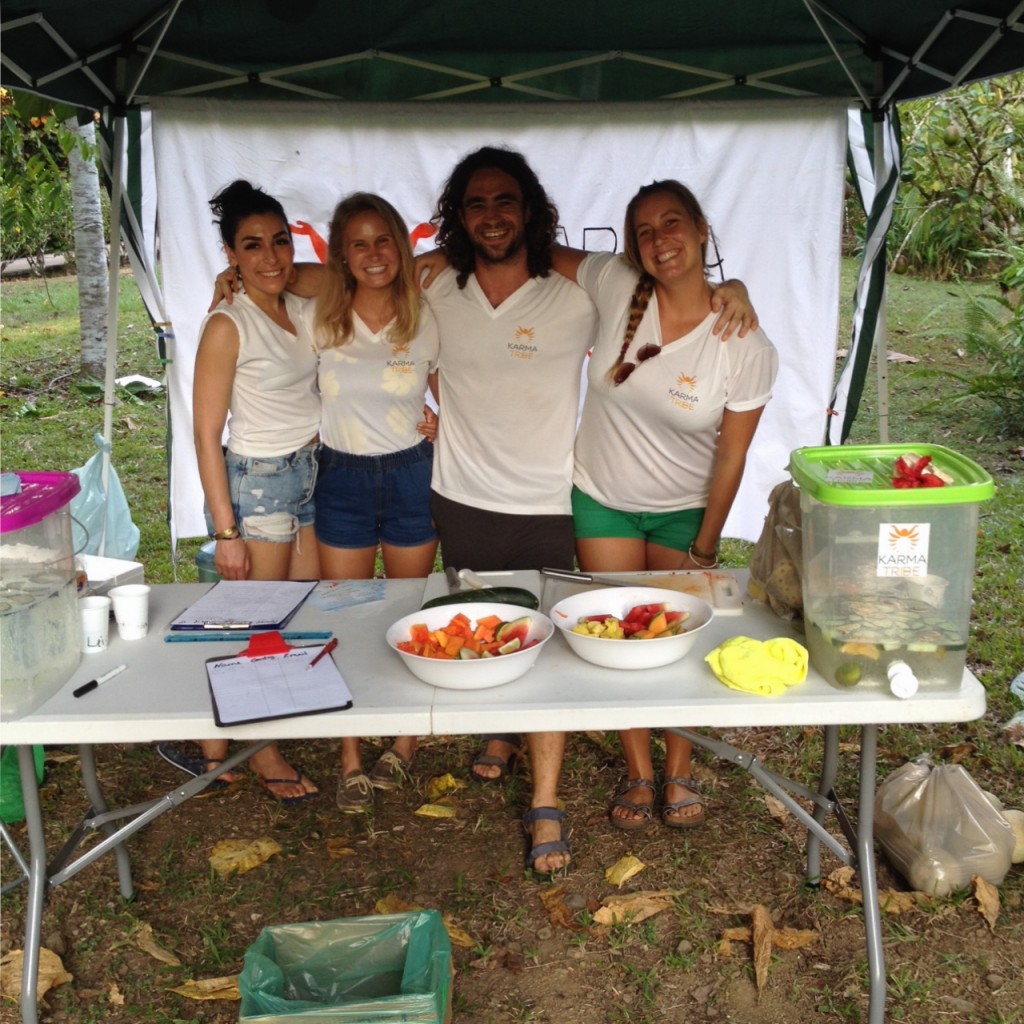 Dear Karma Tribe,
This past weekend, we participated in the amazing Bamboo Bass Festival in Jaco, Costa Rica, giving out free fruit and infused water to wonderful people from around the world.
As beautiful music reverberated through the jungle, we forged strong connections with DJ's, artists and travelers from far and wide.
Out of 103 people that we talked to about Karma Tribe, an amazing 98 people pre-registered! We even got mentioned in a freestyle by my new favorite rap artist: Wake Self, who sings about making the world a better place. We also got a TV interview! More pics to come…
A special thanks to our amazing team: Jackie, Maryam and Holly, who worked super hard and dazzled everyone with their good vibes.
Blessings to all and thanks for your continued support. We will be announcing a launch date soon.
As of this writing, we have 291 early joiners. The kindness snowball effect is starting to happen. Next weekend… Envision Festival! See you there 🙂
Dave
Founder,
Karma Tribe